Welcome to Jackson Township, Mahoning County, Ohio
Jackson Township is a zoned Township and semi-rural in character. We are centrally located between Cleveland, OH and Pittsburgh, PA.-approximately 60 miles from each.

Jackson Township has a population of 2,114 and covers 25 square miles (24.5 land and .5 water). A map of the Township can be viewed by clicking here. Major arterials in Jackson Township include State Route 45 (north-south), Interstate 76 (east-west), Ohio Turnpike and Interstate 80 (east-west),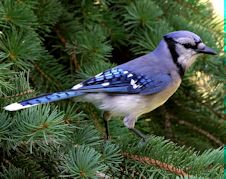 with an interchange connecting the latter two. Another significant arterial is Bailey Road which connects the General Motors Plant, just beyond the northern boundary of the Township. An interchange connecting Bailey Road with Interstate 76 has been provided.

Within a short drive are large and small shopping malls adn plazas, a variety of Universities including Youngstown State University, plenty of night life ranging from the Deyor Performing Arts Center to horse racing and slots at Hollywood Gaming/Mahoning Valley Race Course. Lakes, large and small, are only minutes away including Lake Milton State Park, Lake Erie and many others. For plenty of recreational activity there are two parks within the Township (Liberty Park & Jackson Park) and nearby is the 4,400 acre Mill Creek MetroParks.

Jackson Township has a full-time Police Department and a volunteer Fire Department. We have a campus style school setting that has been rated "Excellent with Distinction" by the State of Ohio.