Zoning Department
Lorraine Mondrey
Asst. Zoning Inspector
Zoning Secretary
Christine Locke
Zoning Inspector
Concept For Growth
Goal
To preserve the opportunity for living in a semi-rural community, while still permitting a diversity of single-family housing, well-planned, small-scale retail, light industrial, offices. and institutional uses.

Objectives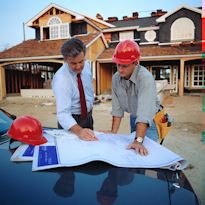 Encourage land management techniques that serve to protect agricultural lands.
Provide quality and affordable housing alternatives for all residents.
Advocate the adoption of local measures that prevent increases in storm water runoff.
Require high quality site planning in order to promote beauty, order, harmony, and ensure compatibility with surrounding land uses.
Encourage well-planned light industry and the development of industrial parks, so that the integrity of the surrounding land uses are not destroyed.
Jackson Township strives to maintain its semi-rural setting, while recognizing that growth and associated change will occur. The quality of life in Jackson Township can be reconciled with anticipated growth if properly planned.

Jackson Township is a zoned Township and semi-rural in character. The Meander Sanitary District, which is the water supply for the City of Youngstown and various other townships, is partially located within the Township. The Township does not have any incorporated areas. One of the County's major industrial parks in located in the township and has attracted a number of firms in the past ten years.
Zoning Application Requirements
Before construction or altering of any site, structure, or building, including accessory buildings, application shall be made to the Jackson Township Zoning Inspector for a Zoning Permit. The applications shall include the following information:
Complete building plans, elevations and a plot plan drawn to scale showing the exact dimensions of the proposed structure or structures, placement on the lot, access drives and parking areas.
Any new Industrial/Commercial Construction, on site storm water detention areas and calculations must meet the Mahoning County Specifications and be made a part of the site plan presented to the Jackson Township Zoning Office for review by the Mahoning County Engineer.
Septic permit from Mahoning County Health Department must be approved, unless sanitary sewer is available.
FENCES, SHEDS, ACCESSORY BUILDINGS, SMALL/LARGE ADDITIONS, please call to check if a permit is needed.
OCCUPANCY PERMITS are also required for business/industry